Since its foundation in 1946, our company has continuously diversified its activities. Whether it's new construction, heritage restoration or the expansion of existing structures, whether it's a factory, library or civil works, we can carry out all types of projects. Seasoned teams, solid expertise, transversal quality management, judicious use of cutting-edge technology and strict adherence to health and safety standards on our sites ensure our success like that of our customers.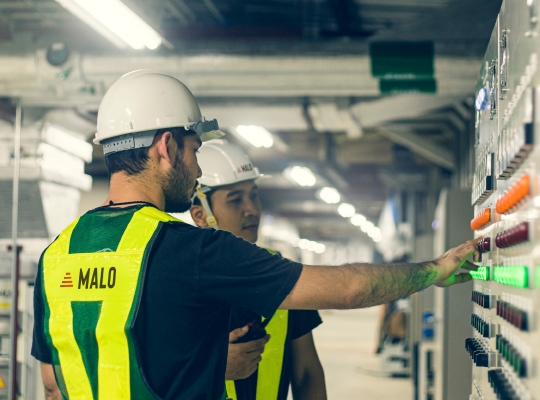 OUR MODES OF IMPLEMENTATION
Each project being unique, we offer for each an implementation method that perfectly matches its nature, budget and schedule.
Our goal is to best meet the expectations of our customers and, ideally, to exceed them.
Traditional
Plans and specifications are produced by the client;
construction is the business of a single contractor
Design-build
Plans, specifications and construction are entrusted to a company;
the contract price is honored in equal and fixed installments according to the progress of the work
Keys in hand
Full project support
Quick start
Management provided by a single dedicated resource
Minimizing the risk of cost overruns
By types of contract
Management contract
Fixed price contract
Contract at cost price plus administrative costs and contractor management
QUALITY MANAGEMENT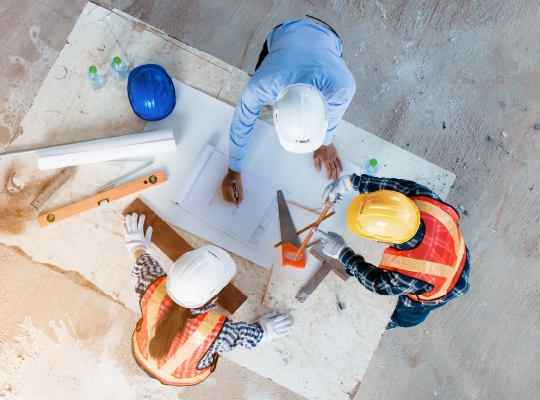 This notion defines a systematic approach aimed at achieving quality standards at each stage of a process. For us, it forms the basis of the entire company, resulting in processes that increase our operational efficiency, from the design of projects to implementation through to their management.
Increased efficiency brings gains for all. It is with this in mind that in recent years we have reviewed all our ways of doing things in order to minimize the loss of time and energy of our workforce, as well as the waste of materials.
In addition, if we comply with the qualitative policies of our customers, we ensure that our subcontractors and suppliers adopt these same standards both in the supply of materials and in the execution of the work.
Continuous improvement of our processes and the empowerment of all is at the heart of our approach, and our results are convincing. Our projects are of high quality and delivered on time and on budget. At least that is what our customers express in their responses to our satisfaction surveys.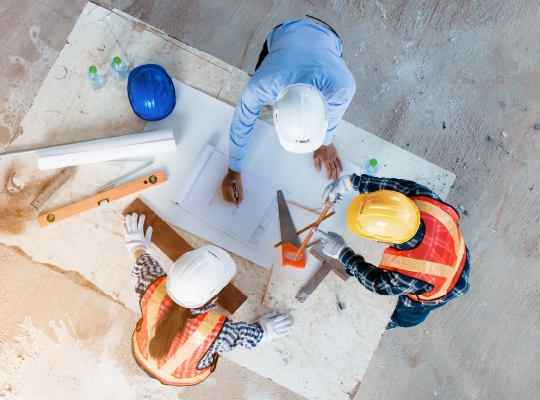 Experienced managers, creative succession, excellent management method: these key elements of our success are supported by an essential tool, technology. Indeed, one could not envisage construction 4.0 without it.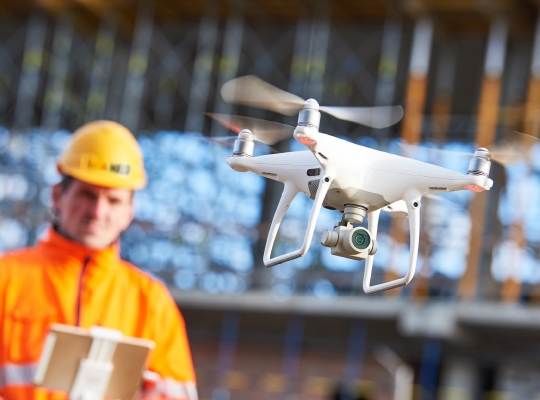 TECHNOLOGY
Using drones, robots, connected objects … The construction sites of tomorrow will be very different from those of today. Always on the lookout for the potential of new technologies in our sector, we are already using the most effective of them.
Among these, Building Information Modeling or BIM is a profitable approach for all, because it dispels misunderstandings and minimizes the risk of errors. Able to process a phenomenal amount of data, BIM also facilitates cost control. Another advantage is that it allows all the professionals in a project to work together. Having experienced it in a few large-scale projects, we know that it represents added value for our customers.
In addition, we use software that allows us to operate in a paperless environment, giving everyone with access to updated plans in real time.
OUR APPROACH TO OCCUPATIONAL HEALTH AND SAFETY
In all spheres of activity, occupational health and safety (OHS) protection is part of responsible professional practice. That is why we adopted a proactive approach to the management of accident prevention several years ago. This commitment is reflected in our OSH action plan, which aims to continuously improve our practices in order to reach our goal: zero incidents.
In addition to using the best OSH management tools, we conduct a risk analysis prior to the start of all projects and implement a set of preventive measures adapted to each of them. Our site teams are therefore able to minimize these risks at each stage of the work.
This high-level action plan provides our employees and contractors with the safest possible working environment. By extension, this environment is also for our customers and citizens. For us, this is an elementary question of respect, at the heart of our values.
By virtue of this commitment, we adhere to a mutual prevention organization, and our company is also accredited by several national and international external audit firms such as Browz, Cognibox and ISNetworld.